AN INROAD INTO THE INDIAN SUB-CONTINENT & IT'S PEOPLE
Who We Are
Positioned in India as an experiential travel provider, Terra Ignota Tours, is an innovate DMC with a vision to carve a niche in the puzzling & overpopulated world of travel information and advice. We aspire to create travel ideas that are simple, refreshing and authentic. Our products range from regular departures to unique special departures with festivals, fairs and events. We specialize in thematic programs, custom-made programs with private services with an inspiring menu of optional activities in each destination to engage you with enriching experiences.
INDIA I NEPAL I BHUTAN I TIBET I SRI LANKA I MALDIVES
Why us
Our professional travel curators have extensive product knowledge, logistics experience and are keen travelers themselves.
We resonate with your client's particular aesthetics, wants and needs and understand how to meet their expectations.
Let us further enrich the travel experience with an engaging menu of optional activities.
Earnest and well-informed tour directors and guides.
Pre-inspected eminent hotels, restaurants and reliable ground services.
Company owned and managed contemporary transport fleet with upscale amenities.
Thorough quality maintaining procedures are in place as all aspects of the journeys are personally researched and inspected by our team.
Personalized attention along with dedicated services will be rendered by the travel curator who designed your client's journey to begin with.
Take pride in being Reputable & Consistent with high rate of satisfied travellers, references and recommendations.
We like to be on our toes so we guarantee a response within 24 hours.
A day and night Concierge service in English, Spanish & Portuguese is available for all kinds of queries or glitches.
We are an award-winning team that turns ideas into great experiences. At Terra Ignota, we believe that
"Luxury is in Simplicity and Immersion"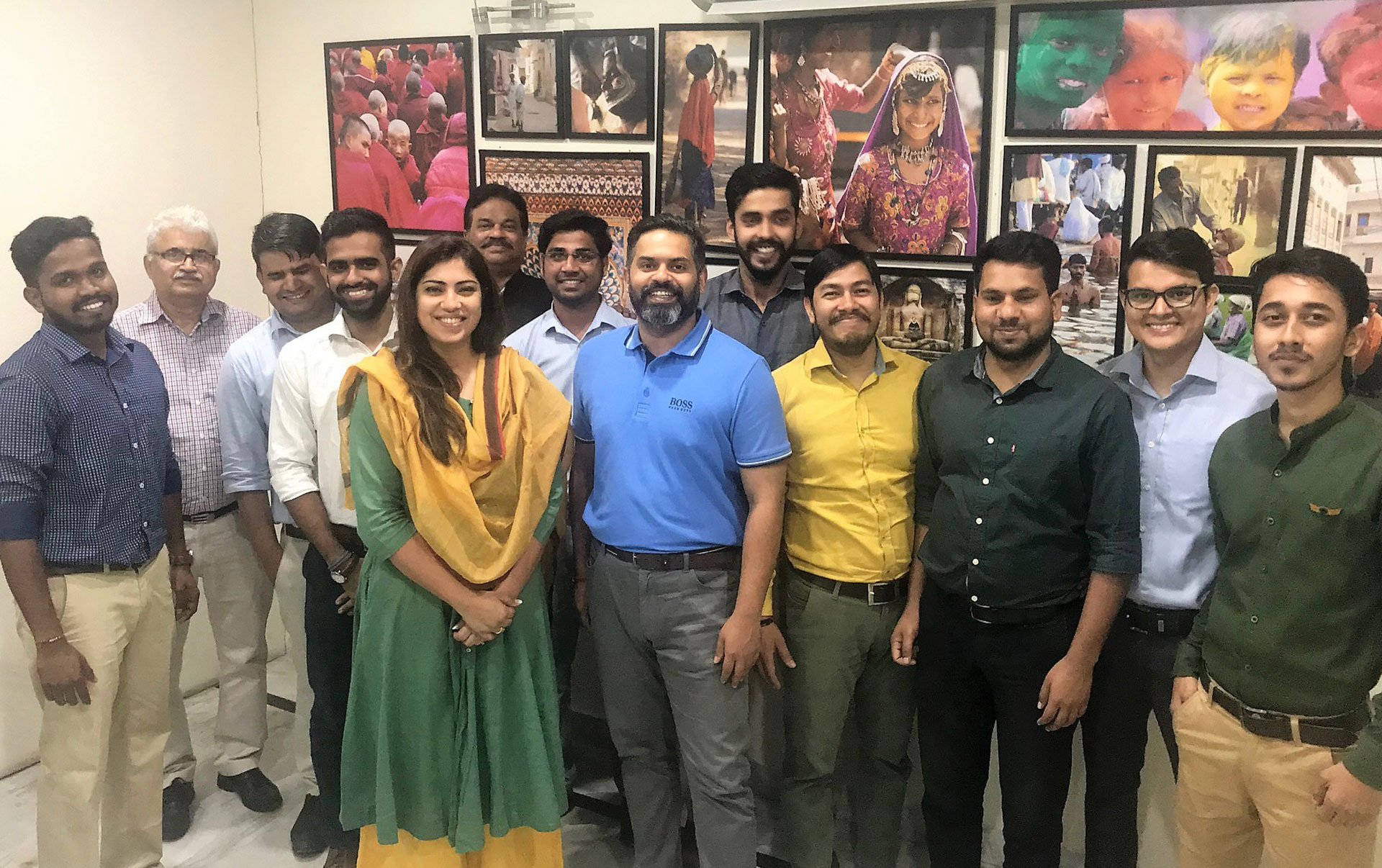 Our team is undoubtedly a group of people with great passion and ability to innovate so much so that our clients travel in style and are not afraid to step on the usual route in order to experience something more gratifying. We are a team of makers, thinkers and explorers with extensive product knowledge and logistics experience. Being keen travellers ourselves we organically resonate with the client's particular aesthetics, wants and needs. We are very proud to share that the members of Terra Ignota family come from different parts of the country and bring along with them their culture, their language, their traditions and last but not the least their food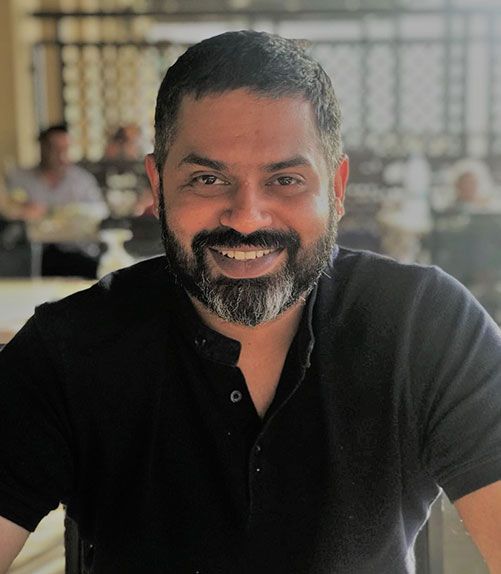 "Journey was tough with endless hours at the Delhi airport receiving foreign guests with short naps at my desk. I still loved every part of this job, I felt lucky that god has given me the opportunity to be instrumental in realizing the dream of a world traveller coming into India with a vivid feeling, excitement and inquisitiveness". A reputed hotel school graduate, Nitin started his career as a industrial Trainee with the iconic Taj Mahal Hotel in Delhi and thereon spending over 2 decades in the inbound travel industry.  Started out as a Tour executive and worked up the ladder with his hard work and determination, with intensive experience in tour operations, product research & development and sales & marketing. Nitin strongly feels that during this time working as a Tour Escort for over 4 years, managing groups of American travellers through the Indian sub-continent not only upgraded his logistical experience and product knowledge but the gratitude of the satisfied travelers motivated him to strive for more. Nitin has carved his niche as the Founder and Managing Director of a boutique tour company assisting clients with experiential luxury travel. Having hands on experience on every aspect of travel industry helps him to effectively enhance the experience for travellers with different tastes and needs. Being one of the most creative and innovative tour designers of our times with an eye for every detail and focus on imparting lifelong experience of culture, traditions, people, history of the place, he personally designs tours for people with different tastes. Besides English & Spanish, Nitin speaks two native languages from India and his passion to be the best in the business has been rewarded time and again and within a short span of time of raising this company, it has grown to be one of the most aspiring and innovative travel companies of India.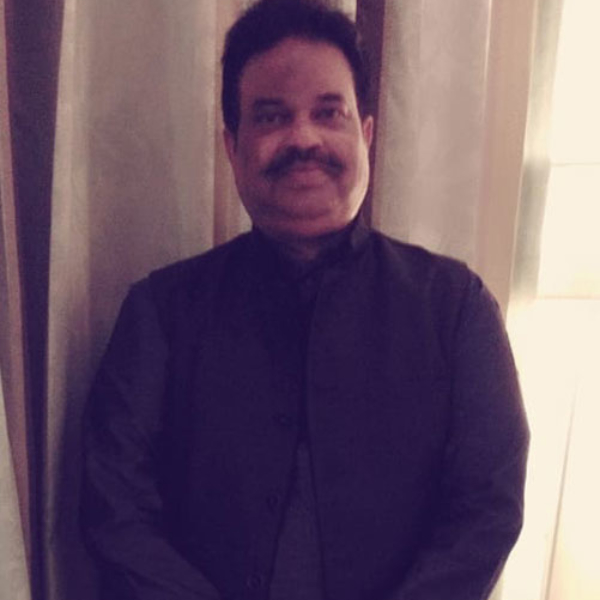 Raymond
General Manager- Operations
Our Operations head is the man of wit and humor. He doesn't only wear the hat of heading day to day operations, liaising with the hotels, monitoring overall performance of the team, establishing a high performing culture of continuous improvement through customer feedback and ongoing learning and development of the team… phew!! He also wears the hat of modesty and humility. Through strategic partnerships with preferred vendors and always trying to put himself in traveler's shoes he is able to manage vendor negotiations for the purpose of identifying discounts and acquiring the best rates in the industry. With more than 30 years of experience in the industry, Raymond comes with a great deal of value for the client's time, the fact they chose the Indian- subcontinent for their vacation and for having faith in us to manage their travel.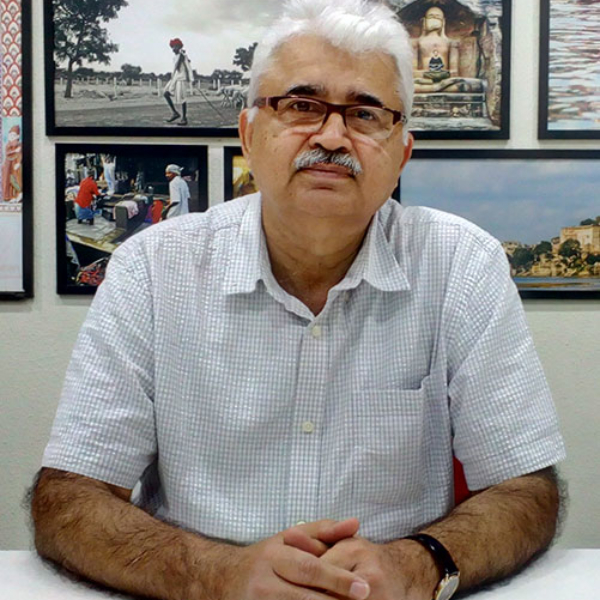 Neeraj
Director- Finance
Nobel Laureate, Robert Shiller, very rightly said "Finance is not merely about making money. It's about achieving our deep goals and protecting the fruits of our labor. It's about stewardship and, therefore, about achieving the good society." No better words describe what Neeraj does for the company. With 45 years of experience in finance behind him he helps us with our day to day finance and accounting requirements, and not to forget general administration. He ensures that we maintain good relations with our guides and suppliers with timely payments re-asserting our philosophy that to ensure good service to travellers its fundamental that the team is happy. In short, he is our very own money man.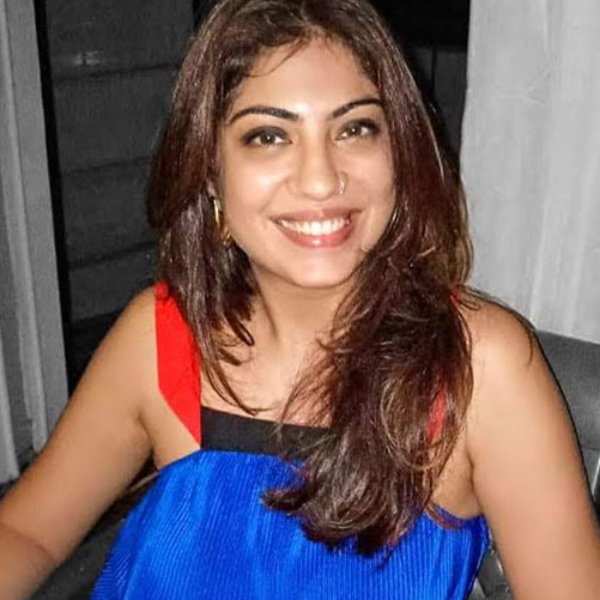 Ipsa
Manager- Marketing & Communications
With varied experience in the corporate world of MNC's, Ipsa is our go to person for all Marketing, Brand Management & Social Media needs. She brings to the table her creativity, her imagination for promoting products, an eye to detail and her skill to analyze problems and find their solutions. Travel is one of her foremost passions and this keeps her on her toes to make us look good and admirable. Her simplest of desires to explore India has turned out to be many a times to inspire us create new ideas to offer to travellers. Ipsa is a modern day traveler deeply rooted in art & culture appreciation, on a continuous conquest to discover something new and engaging to add to our portfolio of products.