Himalayan kingdom of Bhutan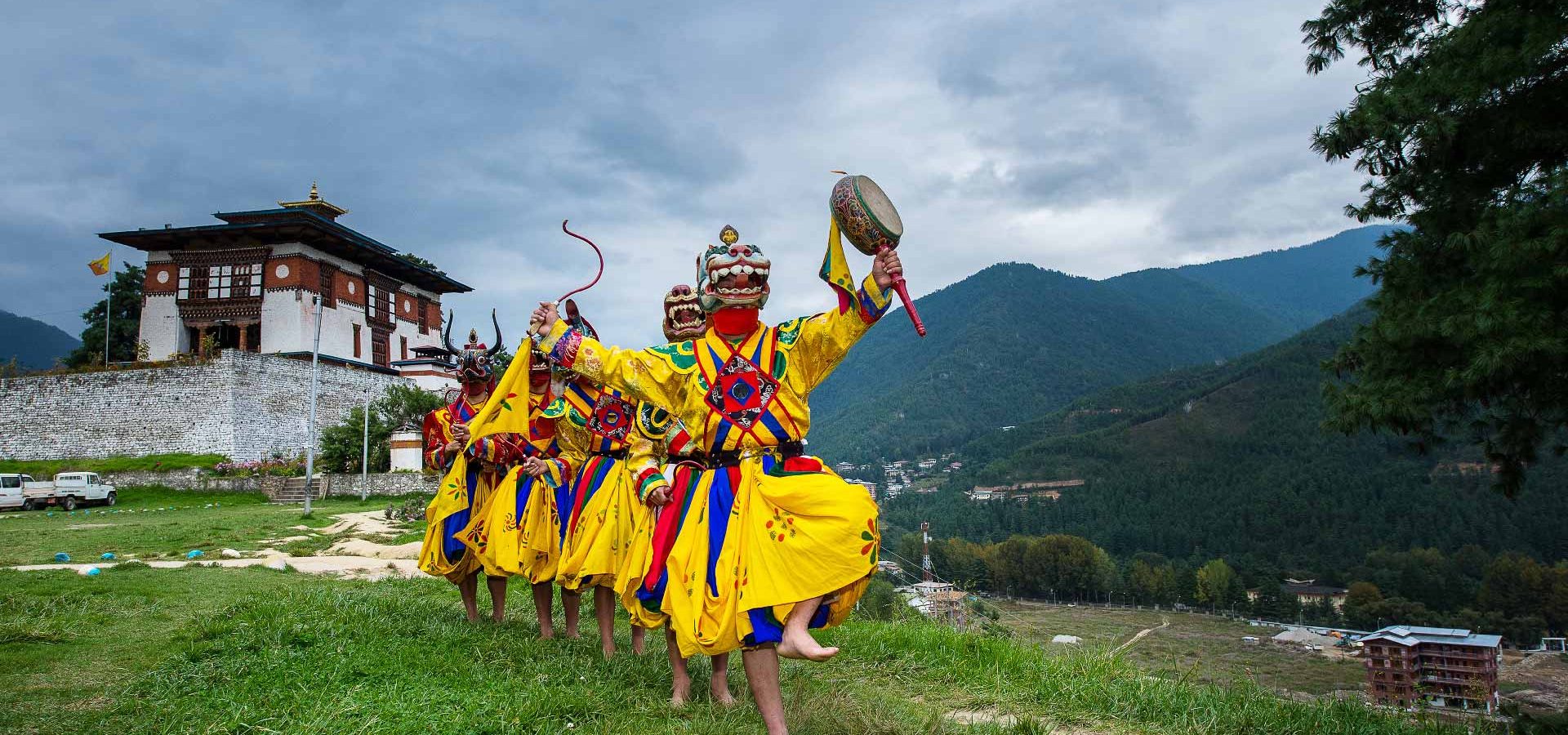 Himalayan kingdom of Bhutan
The tiny country in the Himalayas nestled between India and China is considered to be the happiest country in the world. The journey here could be the most awe inspiring, mysterious and transformative experiences of your life. From wellness travel, to spiritual travel, to nature travel or to travelling with your family, this country suffices all your travel wishes. The last standing Buddhist kingdom with tranquil countryside dotted with traditional farmhouses, monasteries and temples, claret-robed monks, fluttering prayer flags; and fast flowing slate-colored rivers.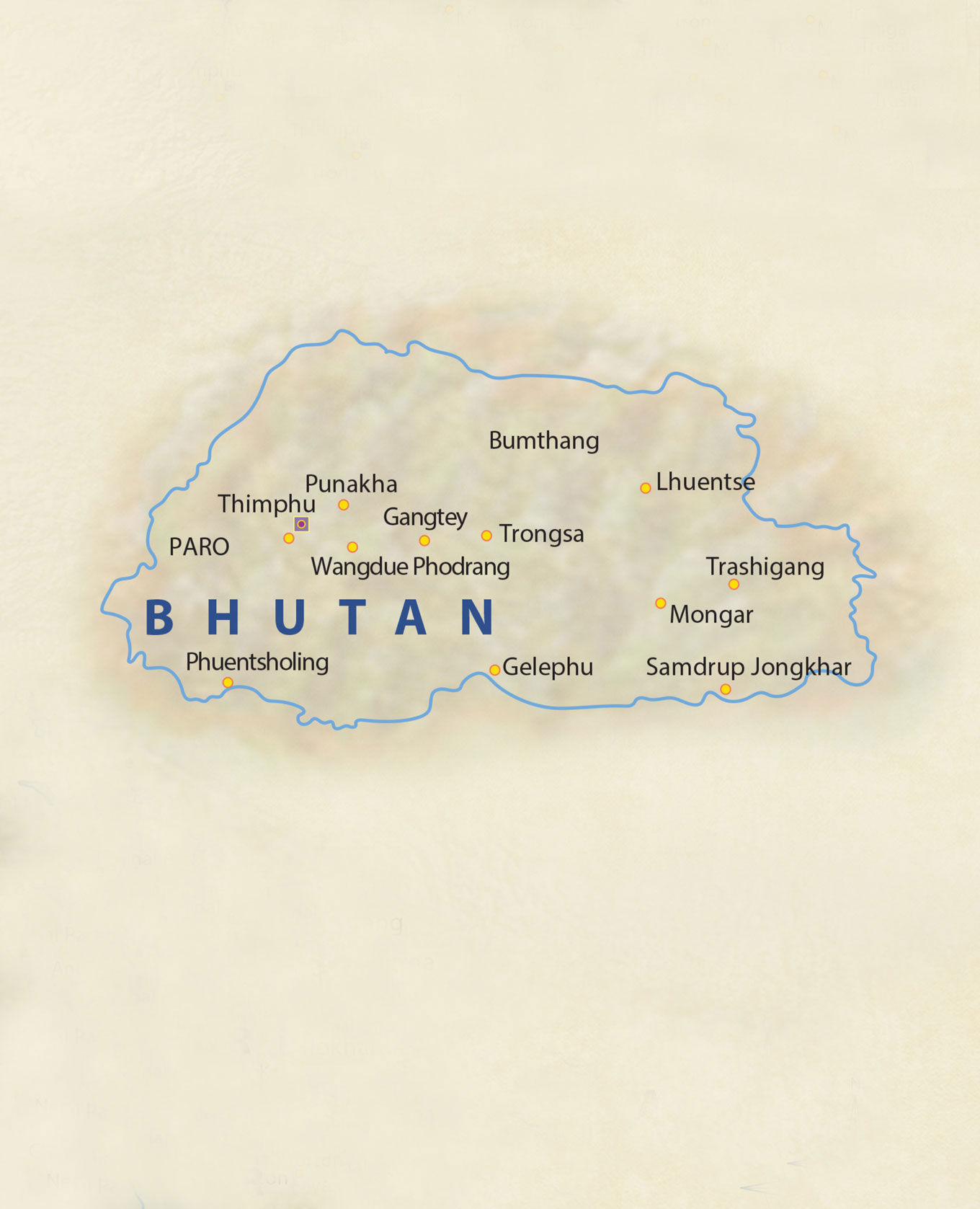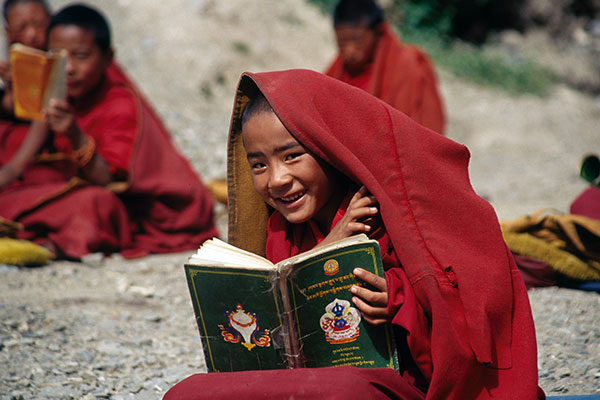 Bhutanese are proud of their heritage that has been rooted and passed on for centuries from one generation to another. Maintaining those traditions is therefore very high on the Bhutanese priority - something that can be seen in a lot of different ways. There are no high rises in this country and all the buildings are built in their traditional style because of the government policies to protect the country's heritage and environment, going there is like stepping back in time.
Bhutan is a country deeply rooted in its culture and tradition. The main belief practiced there is Buddhism, so several monasteries can be spotted throughout the country. If you travel through this enchanting country you will notice these colorful prayer flags tied up along the road, especially around a monument or a monastery. Each flag in different colors of blue, white, red, green and yellow is representative of a different element, creating health and harmony through balancing them. These are strung up with prayers sewn on them to keep away the evil and demons, keeping the holy ground holy and blessing the surroundings.

Generally monks are celibate keeping with the customs, but in some sectors of Buddhism, monks are permitted to wed and raise families while passing on the tradition to their loved ones.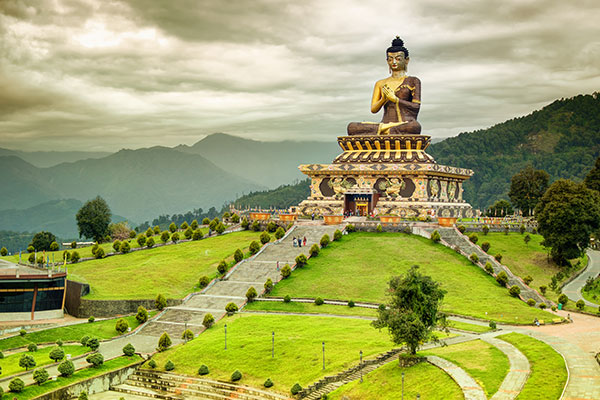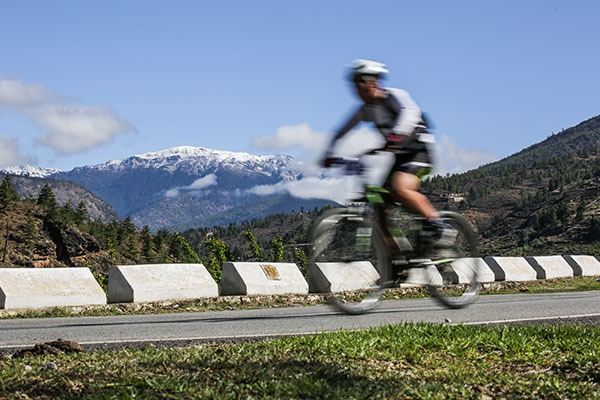 Bhutan is one of the fasting growing countries when it comes to Adventure Sports. Set amidst the majestic Himalayas and home to 6 major rivers, it is a much sort after destination for all sorts of thrilling activities. Thanks to the rugged hilly terrain, Bicycles and Bhutan are the ideal mix to explore the forests, glacial rivers, wonderful mountain scenery and the cultural diversity. That blend of ancient tradition and the modern world couldn't be more apparent as you pass through a pack of yaks on one of the mountain roads. This rugged terrain is also perfect for Kayaking and River Rafting as well. Watch the fluttering flags, kids playing in a distance and the architectural marvel, Punakha Dzong as you raft pass them. If cycling and rafting is not your thing then simply hike up to the Tiger's Nest, located at the elevation of 10000 feet, it is one of the most difficult monasteries to reach.
Differing from the traditional lay on the beach honeymoon, Bhutan is more of an activity centric romantic destination. If you like a mix of exploration and relaxation and like to discover new lands, cycling up a mountain or exploring the city on foot, if you are the kinds to head to a local restaurant and whip up a specialty of that region, then Bhutan is the place for you. Bhutan is home to some of the finest luxury resorts which are sensitively designed to blend with the surrounding and are spread across the country that make it easier for the travelers to get a deep insight of this beautiful country. Make your day more romantic with an authentic herb-infused hot stone bath or Spa treatments that include traditional plant-based therapies to envelop the senses.